HamFest 2023
Sponsored by William Byrd Middle School Amateur Radio Club
and Roanoke Valley Amateur Radio Club
Talk-In on 146.985 Repeater -600 Hz Offset, Tone 107.2
Simplex 146.580 MHz
Ham Radio, Electronics and Computer Parts
NEW LOCATION
William Byrd Middle School
2910 E Washington Ave
Vinton, VA 24179

HamFest and Tailgate area - 8:00 am - 1:00 pm
HamFest Poster 2023 - Please print and distribute
Admission - $5.00 per person, free for under 18 or college ID under 25
Outside Tailgate Area - $5 (plus $5 admission). Setup starts at 7:00 am
FREE On-Site Parking
Air Conditioned Inside Exhibit Hall
Laurel VEC Testing Session* 10:00 am - FREE
Food Concessions - Breakfast and Lunch served by Wm Byrd HS Women's Lacrosse team
Get-On-The-Air (GOTA) Station
Special Exhibit
Scott KE4WMF has a unique contest vehicle that will be on display.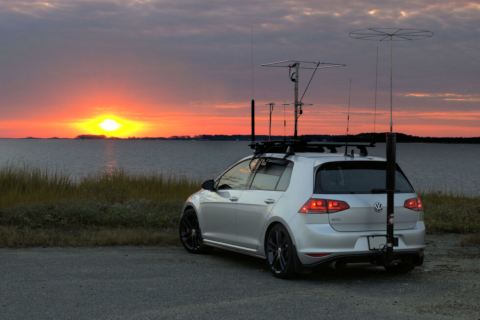 DOOR PRIZES
Donated by RVARC, ARRL and our Sponsors!
Yaesu FTM-300DR C4FM/FM Dual Band mobile
Yaesu FT-70DR C4FM/FM Dual Band HT
Retevis RT3 DMR HT + RT Systems DMR-RT3-USB Kit
Bioenno Power Lithium Iron Phosphate (LiFePO4) Batteries + Chargers
2 – 20 Ah, 2 – 15 Ah, 2 – 12 Ah (total retail value $1,045)
BeLoud Annual Memberships - Silver ($49), Gold ($249) and Platinum ($499)
Buckmaster HamCall DVD
Easy Way Ham Books - Technician, General, Extra
DX Engineering 3 - $50 Gift Certificates
RT Systems Gift Card
Wireman $50 Gift Certificate
ARRL Gift Certificates and 100th Anniversary ARRL Handbook, 6 volume set
Vendors:

Please visit our vendors and thank them for attending the Roanoke HamFest!

Note: Radio Cardinal Communication Service, LLC will not be attending the event and the two donated Icom radios will not be available as door prizes. We apologize for the inconvenience.

Sponsors:

Please visit our sponsor websites and thank them for supporting the Roanoke HamFest!




Vendor Liaison/Table Reservations: Frank W4FLX w4flx@outlook.com
HamFest Co-Chair: David W4SSE w4sse@cox.net
HamFest Co-Chair: Darrell KI4LLA darrell@ki4lla.us
Note: A limited number of inside table reservations will be available. Outdoor tailgate spaces are first-come, first-serve.
The Roanoke HamFest is an ARRL-sanctioned event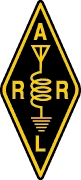 HamFest 2-for-1 Weekend! Visit the Berryville HamFest on Sunday, August 6, 2023!
* To pre-register for the VEC Testing session, contact Sarah, AC4SJ.
Note: There is no cost for the exam session, however the FCC now charges a fee to issue a license once you pass the exam.
NO inside pets, smoking, alcohol, pornography or weapons